Team
---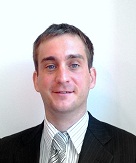 Sebastian Pawlita
Sebastian is qualified as lawyer and tax advisor in Germany and has been in Myanmar since January 2013. Prior stations include a Big Four accountancy company, a British law firm and the Ho Chi Minh City office of a German legal and tax advisory practice. Sebastian was then partner at two law firms in Myanmar before setting up Lincoln. Chambers and Partners ranks him as a Band 3 lawyer. Sebastian speaks English, Japanese and German.
---
Nyein Chan Zaw
Originally hired as a translator, it soon became clear that Nyein Chan Zaw was wasting his talent. He is the co-founder of Lincoln and an absolute wizard at negotiating difficult cases with difficult people. Before deciding that he wanted to do something else, Nyein Chan Zaw managed his family's various business interests. He speaks Myanmar and English.
---
Prof. Dr. Alexander Pulte
Alexander is a New York attorney and expert in securities, capital markets, mergers & acquisitions, corporate governance, and financial institutions law. As an attorney with some of the most prestigious international law firms, he has advised global corporations, Wall Street banks, and sovereign issuers in numerous billion dollar transactions. In addition to his legal expertise, Alexander also holds an MBA from Columbia University and has advised corporations and European governments on business strategy and international policy.
---
Dr. Benjamin Wagner
Benjamin is an attorney and member of the US state bars of Hawaii and Minnesota. He worked in South Korea for many years as a legal advisor for banks and as law lecturer. Benjamin has extensive experience in international litigation and arbitration. He acted as a consultant for UNAIDS, Human Rights Watch and Advocacy International. Benjamin worked as a corporate attorney in Cambodia and came to Myanmar in 2016 as the general counsel of a local bank. He speaks English and Korean.
---
U Kyaw Hoe
U Kyaw Hoe assists our clients as outside counsel. He is a member of the NLD Central Executive Committee and used to represent the current State Counselor, Daw Aung San Suu Kyi. He has been in private practice since 1980 and assisted a large number of individuals and companies in a variety of legal matters. As an advocate, he represents Lincoln's clients at the High Courts and the Supreme Court.
---
U Aye Lwin
U Aye Lwin spent his early professional life in government service before turning private practice. A lawyer for 30 years, he assists Lincoln's clients in particular in litigation. U Aye Lwin is also an expert on land law. He speaks Burmese and English.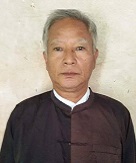 ---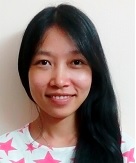 Hnin Yi Phyo
Hnin Yi Phyo heads Lincoln's accounting practice. Assisted by two more staff, she does payroll, tax compliance work, bookkeeping and financial reporting for our clients. Before joining Lincoln, she was the lead accountant of a foreign chemical distribution company and, prior to that, the chief financial officer of an NGO. Hnin Yi Phyo speaks Myanmar and English.
---
Thet Hsu Wai
Thet Hsu Wai worked in the legal department of a local bank for many years where she took care of land due diligences, lease agreements, corporate matters and labour cases. She joined Lincoln on 1st August 2017. Thet Hsu Wai speaks Myanmar and English.
---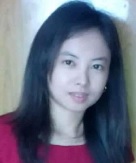 Nang Wutyee Aye
Prior to joining Lincoln as a translator, Nang Wutyee Aye worked for NGOs and private sector companies in various capacities. She is the person behind the high-quality English translations of Myanmar laws that Lincoln offers for the benefit of the firm's clients. Nang Wutyee Aye speaks Shan, Myanmar and English.
---
Zaw La Hkawng
Zaw La Hkawng is our "newest acquisition;" he joined Lincoln on 3rd August 2017. After studying law and social science at undergraduate and post-graduate levels in Myitkyina and Yangon, he trained with a local law office in Myitkyina. Apart from assisting us with general corporate work, labour matters and trademark registrations, Zaw La Hkawng helps us with translations.
---